BACK BY POPULAR DEMAND! USE CODE "WHOSYOURPADDY17" FOR 17% OFF
USE CODE "WHOSYOURPADDY17"
TO GET 17% OFF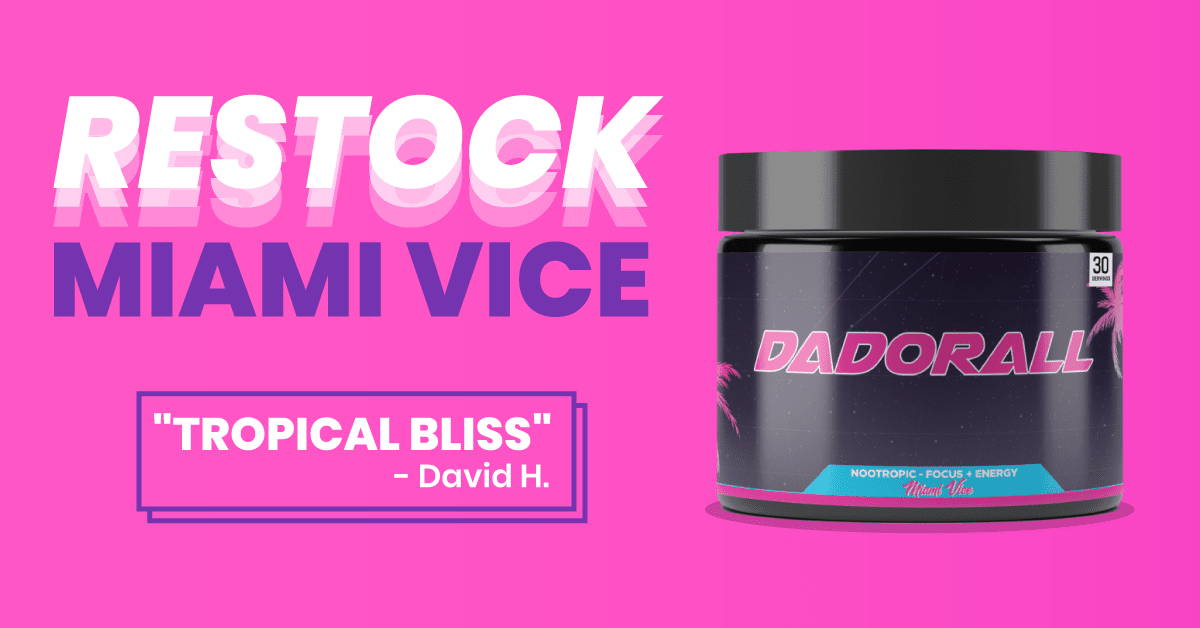 USE CODE "WHOSYOURPADDY17"






Enhance focus, boost mood, increase energy.

Sticks for the go, scoops at home, or dump truck.
"I tried it all. Was buying whatever was 2 for $4 at the gas station. Nothing was working anymore." That is why we made this. It works time and time again. Tastes amazing and isn't filled with hidden BS.
We started with 100 samples, got feedback, tested and tweaked until what DadOrAll is today. In a crowded marketplace, we did the groundwork to stand out as the best option. Once you try it, you will agree.
Satisfaction guaranteed. If for any reason something isn't right with your DADORALL, simply contact our friendly customer service experts (aka 1 of the 2 people who do everything & will see it) at any time for a new replacement or full refund.
Not a fan of reading? We got you covered. Click play on the video below: